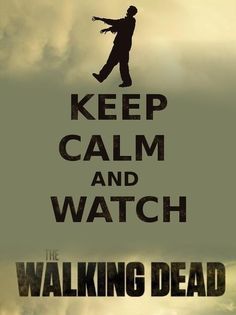 I'm going to be honest. I have not been a fan since Day 1. I know, I know... That sounds absolutely horrible. But to be fair, I didn't have AMC until late 2015. I know what you're thinking... What???? But, it's true.

One day my daughter asked a friend what show she should watch on Netflix. The Walking Dead was the only recommendation. She and my second daughter decided to give it a try. Me? Ehhhh... zombies were never my thing.

I still remember the first episode I saw. It was Season 1, Episode 2. I walked into the living room during the Shane and Lori in the woods scene. I almost made them stop watching but I was assured that the scene was not a common scene. So, I let them continue.

About the beginning of Season 2, I started to actually watch and ended up getting hooked. I immediately made them go back to Season 1 so I could start from the beginning. We binge watched the first four seasons in about a week. Then I was lost until Season 5 came out.

Now remember. I didn't have AMC until Season 6 premiered. So, what to do about Season 5? I bought the season on Amazon Instant Video. I had to wait until Monday morning to watch the week's episode but at least I didn't have to wait until it went on Netflix.

Me and my second daughter are the big Walking Dead fans. Sure, others in the house will watch it, but we are emotionally invested in this show.

I have the comics. And I like Fear the Walking Dead. It was easy to get into after I trained my mind to get away from TWD's time frame.

So, that's how we came to like The Walking Dead.